Smart LCD module,Power Supply Application,RS232
Featured Product from Shenzhen Topway Technology Co., Ltd.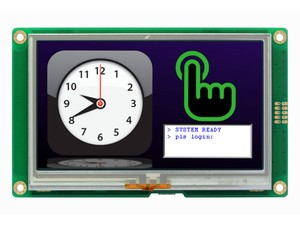 HMT043ATA-2C
Resolution: 480x272
Interface: RS232
Voltage: 5V
Temperature: -20°C ~ 70°C
Outline: 121.9mm x 74.7mm x 14.1mm
Size: 4.3"
Protocol: Topway
Active Area: 95mm x 53.8mm
Touch Screen: RTP
Smart TFT LCD module, 4.3" , our main product with short lead time.
Smart LCD module is between traditional TFT LCD module and HMI device. HMI device works as a standalone unit with higher cost.
TOPWAY Smart LCD module provides a cost effective way to quickly implement human-machine interface.