TFT LCD Module born for outdoor
Featured Product from Shenzhen Topway Technology Co., Ltd.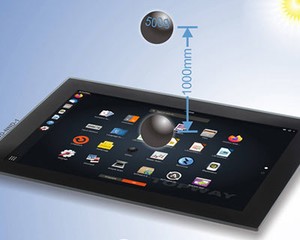 As a leading LCD module manufacturer, Topway creates product that solves client's problem and brings value to customer. As more and more applications are targeted outdoor used, Topway Display introduced 10.1 inches TFT LCD module that is specially designed for outdoor applications.
LMT101DNFLWD-NND-1 is a rugged color LCD module made for outdoor with these characteristics:
Front panel has Impact Protection Rating level 8 (IK08), equivalent to impact of 500g iron ball dropped from 1m above.
Sunlight readable, the module's brightness has a minimum measurement of 850cdm.
Panel mount, optical bonding provides optimum capactive touch result.
Front panel is water and dirt proof, holds up to the worst environment.
Here are the similar TFT LCD modules for industrial applications.