TFT LCD module used on Variable-Frequency Drive
Featured Product from Shenzhen Topway Technology Co., Ltd.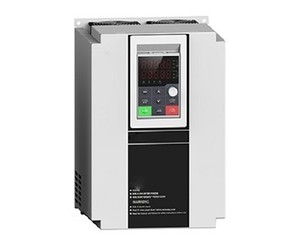 Smart TFT LCD has been widely used in medical, power, transportation and finance industries. Today, we are sharing HKT070DMC-2C using on Variable Frequency Drive device.
Variable Frequency Drive
A Variable Frequency Drive (VFD) is a type of motor controller used in electro-mechanical drive system to manipulate motor's speed and torque, by adjusting power supply's frequency and voltage. And today's VFD even integrates networking and diagnostic capabilities to better control performance and increase productivity.
Most VFD consist of three important parts: rectifier, DC bus and converter. The inverter changes incoming AC power to DC through a bridge rectifier, and a capacitor connected in parallel called DC bus. The output DC power is then switched accordingly with the help of IGBT to get required voltage waveform at desired frequency.
VFD is used mostly for control of fans, pumps and compressors. The reasons of using VFD are:
Save energy and improve system efficiency
Match the speed or torque of the drive to process requirement
Reduce mechanical stress on machines and lower noise levels
HKT070DMC-2C
As technology advancing and cost reduction becoming more important, the solution of one LCD display controlling one device becomes outdated. We see more and more demand for multiple variable frequency drives within a control system and centralize controlling of multiple VFDs. For that, Topway created HKT070DMC-2. The Smart TFT LCD brings these to your tool box:
Wide operation voltage: 11~26V
RS485 interface with Modbus protocol : working as Master
Graphical UI editor: easy user interface implementation
Support LUA script: realize your business logic and rich UI
Weather proof casing: easy to install, protect TFT LCD display from harsh weather
Level 4

ESD

protection (8KV contact / 15KV air gap)
HKT070DMC-2C for VFD
HKT070DMC-2C specifically fulfills the demands from modern VFD system.
HKT070DMC-2C smart TFT LCD controls several VFDs through RS485 on Modbus protocol and supports Modbus scripts. Engineer can easily builds cross reference relationships between Smart TFT LCD's registers and VFDs' registers, thus to control target machine's start, stop or speed; at the same time showing each machine's information on screen.
Smart TFT LCD's graphical UI editor provides display objects. User can quickly create a VFD interface by using these display objects, modifying their attributes and layouts.
The Smart TFT LCD also has a built-in LUA script engine. Engineer can use LUA script to perform mathematics and logic calculation, time lock or authentication, etc.
The solution of using Smart TFT LCD HKT070DMC-2C on VFD application has been used by several VFD manufacturers. And they are verified by day-to-day operation. If you have any LCD enquiry, feel free to contact us.