Double Coated Non Woven Tissue Tape You-san P3115A
Featured Product from Shenzhen You-San Technology Co., Ltd.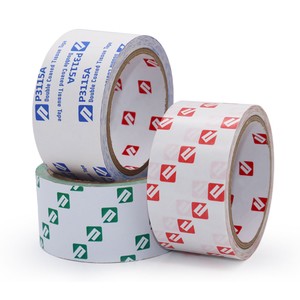 P3115A Double Side Tape it features with high quality :
Adhesive formulated to hold well even in high temperatures.
Medium-firm acrylic adhesive system delivers high adhesion to a range of substrates.
Non-toxic and environmental.
Strong adhesive and easy to removal.
Powerful ability to bond a variety of surfaces.
Tissue carrier adds dimensional stability and improves conversions.

INSTALLATION AND REMOVAL:

After application, The bond strength of Laminating Adhesive P3115A increases as a function of time and temperature,
and has very high initial adhesion when the adhesive flows onto the surface.
Besides the bong strength will build over time.
Using a knife to cut an open on backing and then peel off the protective film, or spraying alcohol on the tape then it is easy to peel off.