You-San Double Sided Tissue Tape High Performance
Featured Product from Shenzhen You-San Technology Co., Ltd.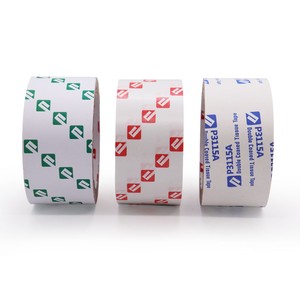 Double Sided Tissue Tape is an industrial adhesive tape made of cotton paper as the base material, evenly coated with high-performance acrylic pressure-sensitive adhesive on both sides, and then compounded with release paper. It has anti-rebound (better than other Double-Sided Tapes, especially suitable for sticking on curved surfaces), anti-warping, high temperature resistance, strong stickiness, and strong adhesion to various material surfaces.
Tape available thickness 0.12mm,0.15mm,0.05mm,0.1mm,0.14mm,0.16mm .
Available width : 10mm ,20mm ,36mm,50mm
Available length :10m ,20m,30m,40m 50m
Any width and lenght is acceptable customization .