High Temperature Electronic Modules For Drilling
Product Announcement from Sherborne Sensors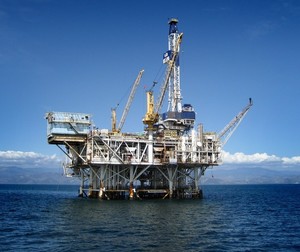 The continuing and increasing demand for energy in both the developed and developing worlds drives the need to search for ever more elusive sources, primarily petroleum and geothermal power.
Significant advances in materials and techniques in the past few decades now enables drilling efforts in extreme environments, including under the sea bed at depths of 8 kilometres or more.
In addition to the challenges of operating in these environments, finding small pockets where these resources are stored using directional drilling techniques requires precise positioning of the drilling equipment.
Sherborne Sensors has developed products specifically designed to meet these challenges including multi axis inclinometers with high temperature electronics modules, housed in form factors specifically targeted at the drilling industry.
Sherborne Sensors....the first choice in precision
Products
Sherborne Sensors high precision inclinometers are designed to measure horizontal and vertical angular inclination with virtually infinite resolution. Our inclinometers provide reliable, highly accurate, tilt and inclination measurements and are used in demanding military and industrial applications where high precision angular measurements are essential.
Sherborne Sensors manufacture a wide range of high precision inertial accelerometers to measure linear acceleration and deceleration with the highest levels of accuracy and reliability. Our accelerometers are used in demanding aerospace, aviation, military and industrial applications around the world.
The Sherborne Sensors range of high performance compression force transducers, force sensors and load cells provide unrivalled performance and reliability for a diverse range of load applications.
Sherborne Sensors actively supports a substantial infrastructure to design, develop, test and deliver customised sensor products and systems across all of the market areas we serve. This includes our own in house specialists in mechanical prototyping, electrical circuit design, accessory design and integration, and sensor packaging.
We welcome opportunities to design and evaluate solutions that modify our existing products, or require a completely new sensor, built around our proven inertial sensor elements.
We are very adept at not only designing robust, accurate and repeatable products, but also doing so in a cost effective and timely manner. Recognizing that design features of a sensor may at times enhance certain specification capabilities at the expense of others, we invest significant effort in consulting with our customers to completely understand their requirements, and convey our design recommendations in a comprehensive offering.
---