Firetex M90 Series
Product Announcement from Sherwin-Williams Protective & Marine Coatings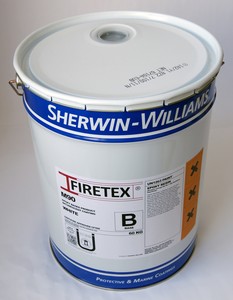 The Firetex M90 Series offers durable, epoxy fire protection products that are solvent free and fast curing with fire protection for up to two hours on structural steel, decks and bulkheads.
When used in conjunction with Firetex thermal barrier products, the Firetex M90 Series can provide protection against both sub zero and elevated temperatures, extending the operational range of these products. In addition, the combined system offers protection for vessels and tanks, against both fire and cryogenic spillage.
Firetex M90 Series is also tested for jet fire. It can be applied by spray, trowel or may be installed as removable castings.
---