Thinking Outside the Box
Featured Product from Shurtape Technologies, LLC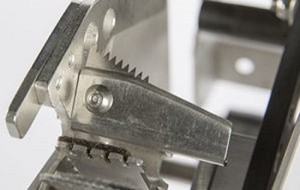 Thinking Outside the Box Keeps Items Securely Inside the Carton
The rapid growth of e-commerce has spurred equal growth in the packaging and shipping industries. A report from Sanford C. Bernstein & Co. estimated that Amazon.com shipped 608 million packages in 2013—an average of over 1.6 million per day, or 69,000 per hour. That's a lot of cardboard boxes and packaging tape, two shipping elements that work in tandem to securely deliver carton contents.
Companies involved in e-commerce and consumer packaged goods have long faced a number of problems and inefficiencies, and many of these are a result of tape issues:
Material waste: This is usually due to poor adhesion between the tape and corrugated cardboard box. Suppliers usually respond by switching to a wider, thicker or heavier duty tape, or simply use more tape altogether to keep cartons closed. Tape that must be repeatedly re-adhered also leads to productivity and efficiency issues.
User safety: Safety comes into play at both ends of the packaging process: closing and opening cartons. Tape applicators traditionally have large, serrated blades capable of injuring an operator's hand, sometimes seriously. When a carton arrives at its destination, a worker must use a box cutter or knife to open it – using a sharp instrument to open the carton poses an obvious risk to retail workers and others working with boxes.
Content security: Cartons are designed to protect their contents, but loose case seals caused by insufficient or poor tape application can lead to product damage, contamination and theft. Using a knife to open the carton can damage contents during the opening process. For example, a retailer receiving a shipment of designer clothes may lose thousands of dollars in damaged goods if an individual plunges a knife too deeply into a carton.
Productivity: In a high-pressure shipping environment, changing out a tape roll or tape applicator is a time-consuming process that results in downtime. Even if a tape roll change only takes two minutes, the downtime and wasted productivity add up to monetary losses. And if an operator tries to rush the change process, they risk making mistakes or even injury from the tape applicator's blade.
Like companies that are shipping cartons, tape manufacturers have traditionally accepted these issues as harsh realities of the packaging industry. But Shurtape—a well-known tape manufacturer in Hickory, North Carolina—saw that safer, more efficient tape application was possible. They responded by developing the ShurSEAL® automated case sealing system.
No matter what line of work you're in, Shurtape gets the job done
Watch our video to learn more about the essence of the Shurtape brand
Find us on Facebook® or follow us on Twitter®.
At Shurtape, we design, develop and craft our tape to one simple standard. Yours. We know you demand attention to every detail. We know you strive to do the next job better than the last. We know you won't settle for anything less than exact. It's what has guided and inspired us every day since 1955.
Created in North Carolina as Shurtape Technologies LLC, we're a privately owned company proudly serving a variety of markets, from painting and packaging to HVAC and transportation. And we continually remain engaged with our markets and the customers and craftsmen who use our tape so we can deliver what they need. To the absolute highest standards.
As we continue to grow, the basis of our success remains the same: our relationships with our customers and craftsmen. We're grateful that so many of you have been intensely loyal. It's why we demand consistent product performance, on-time delivery and relentless customer service. It's also why we never stop investing in improving our manufacturing, our products and our distribution.
In other words, we work to do our job the way you do yours.
Shurtape Products Browse By Market:
Green Point Products
Over 25 Shurtape products contribute to LEED® points.
Today, many municipal, state, and national building codes require building materials that qualify for LEED® points from the U.S. Green Building Council (USGBC). Specifying engineers and contractors who know which materials qualify for - or contribute to - LEED® points, get the job. At Shurtape we are proud to be the first tape manufacturer to develop a line of products that help your projects qualify. When these HVAC tapes are combined with other eligible building materials, you may be able to receive credit towards LEED® certification. *LEED® is a registered trademark owned by the U.S. Green Building C