High Performance Compact Image-Based Code Reader
Featured Product from SICK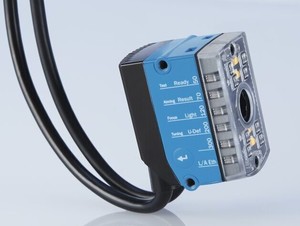 Many industries are trending toward lean manufacturing principles, which includes smaller batch sizes in the production process. When operating with these principles, you can reduce waste in the process without sacrificing productivity. It enables manufacturers to maintain short throughput times, in spite of individualized products, and remain competitive in production.
Because of this trend, SICK has developed a new image-based code reader, the Lector61x. The compact device detects 1D, 2D, and stacked codes for identification, inspection, or content monitoring in production processes.
The small and compact image-based code reader measures just 30mm x 40mm x 50mm and supplements SICK's Lector series of code readers for detecting 1D, 2D, and stacked codes. It can be used primarily for the intralogistics, automotive, consumer goods, and electronics and solar markets.