Continuous Process Gas Analytics
Featured Product from Siemens Analytical Products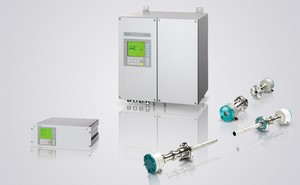 The gas analyzer to meet all your requirements
Whether you wish to monitor flue gas from incinerators or power stations, analyze gas in the chemical industry, or observe rotating furnaces in cement works, a Siemens gas analyzer ensures maximum reliability and precision for the continuous monitoring of process gases. The Siemens gas analyzer portfolio has proven itself during more than 30 years of field success.
Gas analysis experience pays off
Extractive or in-situ: Our portfolio of gas analyzers includes a variety of physical or electrochemical measuring techniques. We can provide the ideal gas analyzer for any application. Our gas analysis tools can be connected to host control systems using tried-and-tested communication standards. In addition, we can optimize gas analysis across the entire plant thanks to the FEED for Process Analytics service.
For more information including a detailed product overview please continue to our website.