Field Installation Team for Process Analytics
Service Detail from Siemens Analytical Products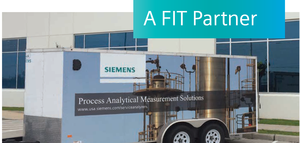 Optimize installation of analytical systems and reduce total cost of ownership
The Field Installation Team (FIT) at Siemens Analytical Products and Services can help with the addition or modification of processing equipment while maintaining focus on plant efficiency, reliability, availability, and safety.
With a unique blend of expertise in analytical technologies and installation applications, Siemens provides a wide range of installation and consulting services.
Click here to find out how we are the right FIT for your operations.