Efficiently service intelligent field devices.
Featured Product from Siemens Process Instrumentation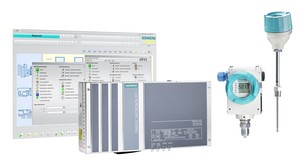 No matter the architecture of the control system the maintenance station can access HART field devices and field components connected to HART multiplexers or communicate via wireless HART. The integration is based on the DD/EDD/FDI description technology for field devices. Diagnostics, parameterization and condition data are cyclically read from the smart field devices and clearly displayed on an HMI. Field devices can be assigned to one of three groups for which a cyclic readout of the parameter and status data can be accessed. Subsequent external storage can be configured as a file in XML format. Through the export function, the data collected can also be transmitted to enterprise asset management systems or cloud-based condition monitoring systems for further processing. Version 3.0 was refined on the basis of the NAMUR recommendations NE105, 107 and 129.