Achieve Boiler Efficiency w/Thermal Flow Meters
Featured Product from Sierra Instruments, Inc.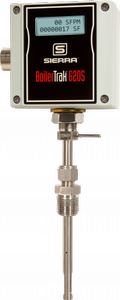 The proper measurement of methane flow is critical to running boilers efficiently. Watch Sierra's new video to discover three tips to improve energy efficiency in facilities, campuses and hospitals with thermal mass flow meters from Sierra Instruments.
Learn more about Sierra's Thermal Mass Flow Meters.