High Quality Slewing Rings and Turntable Bearings
Product Announcement from SilverThin Bearing Group of Mechatronics Inc.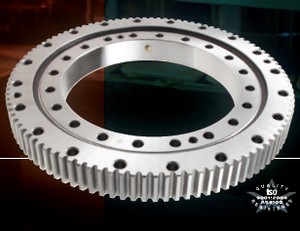 Silverthin offers a broad slewing bearing selection with multiple configurations available including:
Single and Double Row Ball, Three Row Roller, Cross Roller
Sealed and Unsealed
Internal Geared, External Geared and Non-Geared
Clearance or Preloaded
Silverthin slewing bearings are manufactured in several worldwide plants designated to produce quality and cost effective slewing solutions in sizes from a few inches to 25 foot diameter. Flexible manufacturing, inventory management and quoting systems allow Silverthin to provide custom bearing designs that meet specific customer requirements in a timely fashion. Quotes are turned around in 24 to 48 hours and lot runs can be small or even require no minimum order.
"Silverthin's flexibility is our most compelling attribute as it allows us to meet very specific customer requirements quickly and cost effectively." notes Silverthin's National Sales Manager Scott Eiss.
Silverthin manages slewing specification, manufacture and fulfillment from our ISO certified Preston, WA facility that produces bearings to industry standard tolerances.
About Silverthin Bearing Group
Silverthin provides a complete line of slewing ring turntable bearings and manufactures a wide rage of thin section ball bearings for the commercial, industrial, aerospace, and military markets. Standard bearings are stocked to meet customer's short lead time requirements. Custom bearings are engineered to serve the needs of our diverse customer base. Silverthin offers application engineering services to help customers select the ideal bearing and fit for their application. Other Silverthin services include stocking programs, bearing re-lubrication, failure analysis, and field service support.

To Learn More About Silverthin, Visit www.silverthin.com.
---