High Isolation Switch for 5G Auto Applications
Featured Product from Skyworks Solutions, Inc.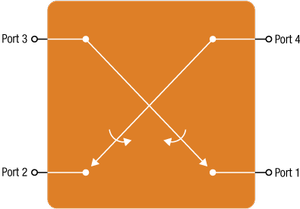 SKY5A1007 is a state-of-the-art CMOS, silicon-on-insulator (SOI) double-pole, double-throw (DPDT) switch with high-linearity performance, low insertion loss, and high isolation. The device enables high speed switching between multi-antennas for high data throughput and minimizing the need for additional filtering. The SKY5A1007 meets the necessary requirements for 5G automotive telematics including operation within the 5.9 GHz frequency and wide temperature range needed for this emerging technology, and expands upon Skyworks portfolio of Sky5® solutions.
SKY5A1007 - New!
Operating range: 0.4 - 5.9 GHz
High isolation: 30 dB typical
Insertion loss: 0.7 dB typical
Operating temperature: -40 to 105oC
Package: 12-pin QFN 1.83 x 1.83 x 0.5 mm