Next Generation 2.4 GHz Bluetooth® 5
Featured Product from Skyworks Solutions, Inc.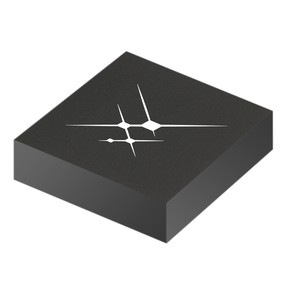 Skyworks is pleased to launch its new 2.4 GHz fully-integrated RF front-end module (FEM) designed to support ZigBee®, Thread and next-generation Bluetooth® 5 wireless protocols, the SKY66112-11. This high-performance device is the world's most efficient solution for Internet of Things (IoT) applications, especially within connected home, wearable and industrial segments, and is suitable for coin cell battery devices, security and environmental sensors, IP cameras, wireless door locks, in-home appliances, smart thermostats and lighting.
Evaluation boards and loose samples are available.
Features integrated power amplifier with up to 21 dBm output power
Operates on a wide supply voltage range from 1.2 to 3.6 V, allowing for use in broad spectrum of battery powered applications
More than doubles the range when compared to a standalone system-on-chip (SoC) solution
Includes LNA and antenna diversityswitching for all modes
Boasts fast switch on/off time: 800 ns
Comes in a compact multichip module package (22-pin, 3.5 x 3.0 x 0.965 mm) Reference Designs The SKY66112-11 FEM has been designed into products from Dialog Semiconductor, Nordic Semiconductor, NXP, Texas Instruments and Silicon Labs. Combined with our partners' platforms, the SKY66112-11 meets today's demand for long-range, low-power and cost-effective solutions.