Skyworks' Voltage-Controlled Variable Attenuator
Featured Product from Skyworks Solutions, Inc.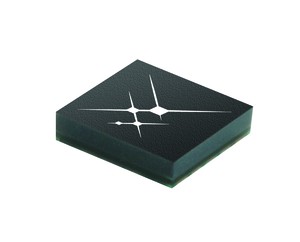 Skyworks has introduced SKY12239-11, a voltage-controlled variable attenuator (VVA) from our series of broadband, flat attenuation, high third order input intercept point (IIP3) products. The device has been designed to operate over the 10 MHz to 1.5 GHz frequency band, and is specifically optimized for use as a wide dynamic range, ultra-low distortion attenuator. This VVA is well-suited for use in automatic power leveling or gain control circuits in military radio, wireless infrastructure, CATV and broad market applications. Features include low insertion loss for improved transceiver efficiency, high IP3 of +50 dBm and ultra-low distortion for low noise transceiver applications. The solution provides monotonic attenuation performance over its entire control voltage range and it comes in a compact MCM package (8-pin, 3.8 x 3.8 x 1 mm) with no external components required.
Skyworks Solutions, Inc. is empowering the wireless networking revolution. Our highly innovative analog semiconductors are connecting people, places and things spanning a number of new and previously unimagined applications within the automotive, broadband, cellular infrastructure, connected home, industrial, medical, military, smartphone, tablet and wearable markets. Skyworks is a global company with engineering, marketing, operations, sales and support facilities located throughout Asia, Europe and North America and is a member of the S&P 500® and Nasdaq-100® market indices (NASDAQ: SWKS).