The World's Smallest 5G Massive IoT Solution
Featured Product from Skyworks Solutions, Inc.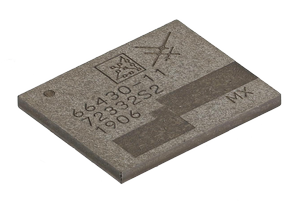 This platform integrates Sequans' Monarch transceiver and supports a wide array of applications including wearables, alarm systems, security cameras, industrial monitoring, smart metering and more. Skyworks recently demonstrated the solution's capability in our customer Pebblebee's 'Found' tracker at the Consumer Electronics Show (CES) in Las Vegas, Nevada.
Features
Turnkey LTE/5G Solution
Covers 18 Bands 700 MHz–2.2 GHz
LTE-M and NB-IoT Ready
Carrier, Industry and Regulatory Certified
Low Power Consumption
Positioning Over LTE (Polte)
Proprietary Conformal Shielding – Ag Free
Benefits
Enables Overall Size Reduction
Simplifies End Product Development
Reduces Development Costs