Ultra-Low Power Front-end Modules
Featured Product from Skyworks Solutions, Inc.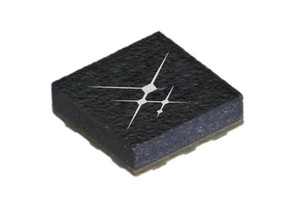 Skyworks is pleased to introduce the SKY66404-11 and SKY66405-11 front-end modules (FEM) designed for Zigbee®, Thread, and Bluetooth® (including Low Energy) ultra-low power IoT applications spanning sensors, beacons, smart meters and thermostats, wireless cameras, smoke and CO detectors, and wearables including medical devices. Featuring high-performance in a compact form factor, SKY66404-11 provides increased efficiency, and more than 4X range extension over previous models. These integrated modules include a power amplifier, low-noise amplifier, low-loss bypass path, transmit and receive switches, and digital controls compatible with 1.7 to 3.6 V CMOS levels. Its wide supply voltage range also allows the device to be used in battery powered IoT applications over a broad spectrum of the battery discharge curve.
Reference Design Partners
The SKY66404-11 and SKY66405-11 are System-on-Chip solutions with many key partners. For more information, please download the product data sheet, or visit our website.