Ultra Compact Limiter Diodes for Military
Featured Product from Skyworks Solutions, Inc.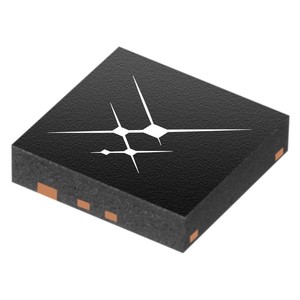 SKY16603-632LF - New!
The SKY16603-632LF is a fully integrated module comprised of two PIN limiter diodes and two DC blocking caps designed for use as a passive receiver protector in wireless systems up to 6 GHz. Targeted for cellular infrastructure base station, repeater, and wireless backhaul OEMs, it can also be used in broad market wireless systems including VSAT, S-band radar, military communications transceivers, jammers, GPS, test instruments, automotive and Wi-Fi applications.
Excellent IIP3 and low IM distortion
Optimized for 0.6 to 6.0 GHz operation
Low limiting threshold (+8 dBm typical)
Low insertion loss
Integrated dual PIN limiter diodes and DC blocks
Package: Small 2-pin, 2.3 x 2.3 mm