Custom Retaining Rings and Snap Rings
Product Announcement from Smalley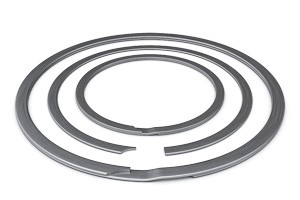 Smalley manufactures custom retaining rings to meet specific application requirements. Spirolox® Retaining Rings have No Ears To Interfere with mating components in an assembly and are compatible with standard snap ring grooves.
Smalley's manufacturing process allows for special designs to be produced with No-Tooling-Charges™. Specials are available from .200" to 120" diameters; carbon steel, stainless steel and exotic alloys are readily available for production. The flexibility in design and manufacturing allows Smalley to produce for prototyping, low volumes or mass production.
Design tools are available that allow you to submit ring requirements to Smalley engineers for review or to design your own retaining rings. Free samples of standard parts are also available to test in your application.
---