Nested Spirawave® Standard Wave Springs Series
Featured Product from Smalley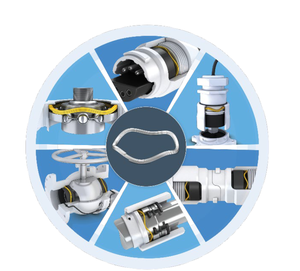 Smalley is pleased to announce the release of a new Nested Spirawave® Wave Springs series. Smalley has been producing nested wave springs as customs for 30 years, but this will mark the first standard series on the market. Nested Spirawave Wave Springs are flat wire wave springs with multiple turns, coiled in parallel to produce higher forces.
Benefits
Two to three times the force of a standard single-turn wave spring
Can replace stacks of single-turn wave springs
Eliminates misalighnment and inconsistent loading
Lower cost over stacks
Quick, simple assembly and installation
Sturdy and tangle-resistant design for automated handling
Fast delivery on standard carbon and stainless parts from .500 to 4" or 16 to 100 mm
Thousands available from stock for next day shipping
Three week lead time on standard parts in non-stock quantities
Stock Sizes
NSSR Series - Imperial series available from .500 - 4"
NSSB Series - Metric series available from 16 to 100 mm
Custom Solutions
Customs can be produced from .157 to 120" (4 to 3000 mm) in carbon steel, stainless steel, or exotic alloys, with many other variants. Fill out our custom wave spring checklist and contact a Smalley Engineer to get started.