Ultra-high-speed Industrial Camera
Featured Product from Smartmore Corporation Limited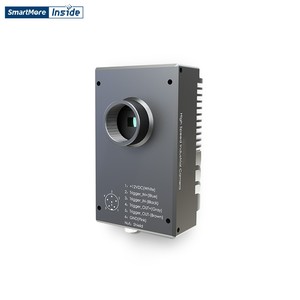 Have you ever seen the slow motion scenes in some movies? In the field of manufacturing, we can achieve the same goal. A high-speed camera can even take thousands of images per second. The images can be in transmission synchronously, which makes analyzing movements in high speed a reality.
Challenge
In some industries, tests can be in high cost and low effect such as car crashing tests. The test must be performed in order to guarantee the safe number. Moreover, in the chemical or biological world, chemical reactions and cell experiments are too fast to be recorded by naked eyes.
Therefore, a high-speed camera can be in assistance for those mentioned situations. It can record the whole process in photos or videos. Then professionals can analyze the collected information frame by frame. Due to the speciality of a high-speed camera, it is widely adopted in the field of automobile, biology and chemical industries.
Benefits
Transmission can be synchronous and in real-time

Adopt standard C mount for lens installation

Build-in CMOS chip and high-speed FPGA to guarantee the stability and image quality

Support GenICam GenTL and SDK re-development

aviation level of shell and socket