Replacement Traction Motor Sensors
Featured Product from Smith Systems, Inc.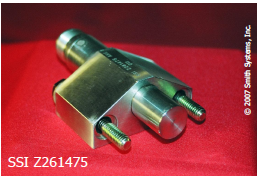 Replacement Traction Motor Sensors
Substantially greater transient protection than OEM on all outputs and supply.
Significantly enhanced reverse voltage protection.
Vibration and shock tested for heavy equipment, and now protected by a stainless steel shell.
Built to the Smith Systems, Inc standard: high reliability without sacrificing affordable price.
Offered with Smith Systems 90 degrees cable installation for greater reliability and reduced vulnerability to damage.
Now mounted to connector with lock-wire to ensure strength.
Contact us today for a quote.