Accelerated UV Testing for Paints and Coatings
Service Detail from Solar Light Company, Inc.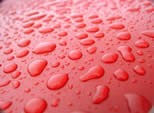 We can expose your paints and coatings for color fastness testing and accelerated life testing to long term UV exposure. Find out if the paint you are using or manufacturing will withstand years worth of UV weathering. All testing of paints and coatings follow ASTM standard G155.
---