Solar Light Materials Testing Services
Service Detail from Solar Light Company, Inc.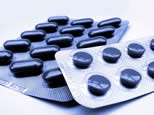 Solar Light is a global leader in light testing services offering accelerated UV testing, spectral transmittance analysis, and spectral scanning of light sources for over 40 years. Our NIST Traceable testing laboratory provides testing services meeting ASTM & ISO standards.
Testing Services
ACCELERATED UV Testing of Materials for Indoor & Outdoor Exposure
UV TRANSMISSION of Materials affected by Accelerated UV Exposure
SPECTRAL IRRADIANCE of Light Sources
UV Testing Laboratory
Have your samples exposed to UV, or full spectrum sunlight to simulate years worth of sunlight in days. At Solar Light, we can expose plastics, paints, coatings, textiles, papers, and other materials to UV light to test how they will stand up to years of UV light. Using only Solar Light solar simulators we can expose your samples to the spectrum of natural sunlight with a class "A" spectrum and 5% uniformity, providing the closest spectral output of sunlight that can be simulated by a light source. The accelerated life testing will show how a material will react to long term sunlight exposure.
Spectral Measurement Services
Solar Light can provide spectral analysis of detectors, light sources, and the transmissivity and reflectivity of materials. Using advanced spectroradiometers, monochromators, NIST traceable standard lamps, and NIST Traceable standard detectors, Solar Light provides absolute spectroradiometric analyses.
Services Include:
Spectral light transmission characteristics of a material
The spectral response of a detector
The spectral output of a light source
---