PTS-2 Stud Welding Machine
Product Announcement from Southern Stud Weld, Inc.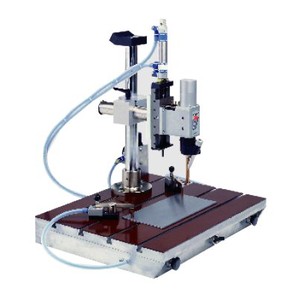 The PTS-2 is a powerful and economical stud welding machine suitable to attach a number of stud welding elements. The SK-5AN weld head allows weld studs to be loaded semi-automatically or automatically using the UVR-300 feeding system. The pneumatic weld head moves down into position to weld onto the work piece. The weld head can be used for capacitor discharge or short cycle drawn arc applications.
---