Particle Counting and Wear Classification
Featured Product from AMETEK Spectro Scientific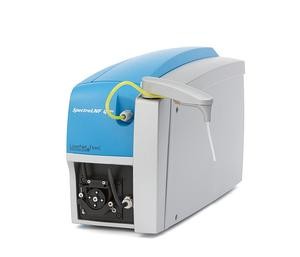 Particle Counter, Wear Particle Classifier, Ferrous Monitor


Multiple configurations and options cover the needs of commerical labs and industrial plants for contamination control and predictibe maintenance. Options include:
Ferrous Monitor to measure ferrous content
Classification of wear particle shape
Dynamic viscosity measurement
Autosampler for high throughput sample processing
Features & Benefits
Particle Count for all particles >4 μm to 100 μm
Highest saturation limit, up to 5,000,000 particles/ml with a coincidence error <2%
Viscosity range ISO15 to ISO320, undiluted
Images through dark fluids containing up to 2% soot with automatic laser gain control
Error corrections for water and air bubbles
Particle counts and codes per ISO 4406,NAV 1638, NAVAIR 01-1A-17, SAE AS 4059, GOST, STM D6786, HAL, and User defined bins.
Export formats include SpectroTrack and AMS Machinery Health Manager™
Click here to view additional product information, i.e. datasheet, white paper, etc.