6 Tips for Food Conveyor Purchasing
Featured Product from Spiroflow Systems, Inc.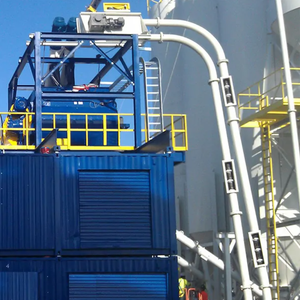 Selecting the right conveyor for your food application can become a daunting task for any buyer who may not be aware of the key factors to consider. These simple top tips can be used as guidance and a good starting point.
Probably the most critical aspect to consider and to include: testing, product analysis, degradation, cohesiveness and maintaining a blend are some key aspects to consider…but there are many more!
It is vital to look for a conveyor supplier with a comprehensive materials testing laboratory and machine test facilities, which should be equipped with a complete range of conveyors, as well as bulk bag fillers and bulk bag unloaders. A good testing facility will provide wide-ranging scientific product analysis on bulk solids or powder, such as the bulk density and particle size. If your product is characterised as 'difficult to handle', or if it is friable, sticky, hygroscopic or tends to cake or pack, this can be difficult to convey. In this case, lab tests are therefore essential to help understand how the product behaves. After lab tests, comprehensive machine trials will give a full understanding of the product to be conveyed, thereby avoiding any potential future issues when choosing the right conveyor.