Food and beverage packaging lines during COVID-19
Featured Product from Spiroflow Systems, Inc.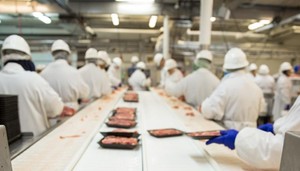 What industries have had to adapt their packaging lines during COVID-19 events?

Food and beverage manufacturers are seeing the greatest impact of this shift. To give an idea of the extremity and suddenness of this change, the Pennsylvania Department of Agriculture said in April that before the pandemic, about 50% of food was made and consumed by its population outside the home. Since the pandemic almost all food is eaten at home.

In fact, it was packaging, not supply, that prevented many grocery stores from being able to stock their shelves.
Learn ways you can adapt your packaging line at: https://www.spiroflow.com/covid-19-beyond-shift-4-modification-of-packaging-lines/