Meet SAM Active Monitoring
Featured Product from Spiroflow Systems, Inc.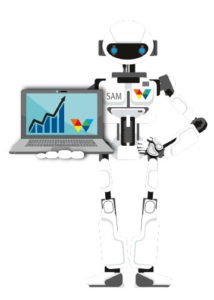 BENEFITS OF IIoT – THE FACTS AT YOUR FINGERTIPS
By connecting SAM to the PLC, Sam will actively monitor your equipment with feedback from a variety of sensors to give real-time data with situational awareness.
By tracking trends, SAM can improve safety, awareness, visibility and efficiency on any piece of equipment using a multitude of sensors. Collating all this data into one graphical user interface puts the unbiased facts at your fingertips allowing you a high level overview to pinpoint possible issues with the ability to drill down to fine detail and plan corrective action before catastrophic failure.
Asset Monitoring, Maintenance, and Optimization, Volume, Pressure, Temp, Humidity, and Air Quality Sensor Monitoring and Analytics
How we do it: By collecting key performance indicators from sensors and comparing this data with digital and historical analytics, SAM will send the information to the right people at the right time. This will improve operational and equipment effectiveness.
Trigger Events and Alerts Based on Real-Time Information
How we do it: IIoT protocols can connect anything in a plant to SAM and share this information across multiple locations. This can be collated using digital analytics and will allow you to continually improve energy load, reduce machine stress and prevent overheating.
Energy Management, Voltage, Temperature, Fans, and Pumps Sensor Monitoring & Analytics
How we do it: SAM gives you the data to manage the distribution of energy based on real-time data with situational awareness. SAM applies the sensor information to digital analytics and automatically gives you data on balancing energy loads, reducing machine stress, and prevent overheating.
Supply Chain Optimization, RFID tracking and Preventative Maintenance Scheduling
How we do it: Using cloud enabled sensors, SAM can track and report locations and conditions of parts or raw materials. SAM can feed this data to your ERP system to allow yo to perform real-time accounting functions and production projections.