Spiroflow COVID-19 Critical Update
Service Detail from Spiroflow Systems, Inc.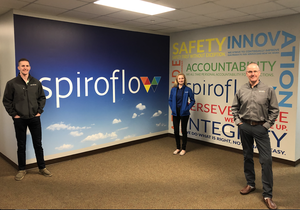 Valued Customers,
We've all seen the important cautionary checklists and best practices to keep your businesses safe during the COVID-19 crisis. This is not intended to be a source for information of that type. What I hope to do is share how Spiroflow is navigating this challenge. Spiroflow is guided and grounded by the following principles: people, process and productivity.
People. We put people first to design with the end-user in mind providing safe, ergonomic equipment solutions. Putting people first also means the health and safety of our employees, customers and partners remain our top priority. Continue reading.