Oval Compression Limiters
Featured Product from SPIROL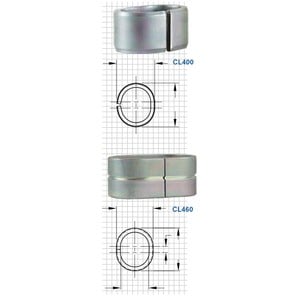 Danielson, CT, USA — SPIROL introduces the Series CL400 Press-In and Series CL460 Molded-In Oval Compression Limiters. Both accommodate up to 2.25mm extra clearance on one axis, providing additional flexibility over round Compression Limiters for centerline and stack-up tolerancing.

Download their new data sheet on these new Oval Compression Limiters.
https://www.spirol.com/library/sub_catalogs/cmpl-Series_CL400_and_CL460_us.pdf

Contact the Sales department at any one of SPIROL's global locations.
https://www.spirol.com/company/contact

# # #

SPIROL INTERNATIONAL CORPORATION is a leading manufacturer of a diverse line of engineered components for fastening and joining, including Coiled Spring Pins, Slotted Spring Pins, Solid Pins, Disc Springs, Alignment Dowels and Bushings, Spacers, Compression Limiters, Threaded Inserts for Plastics, Precision Shims, Pin and Insert Installation equipment. SPIROL can be found on 4 continents within the following 12 countries: Brazil, Canada, China, Czech Republic, England, France, Germany, Mexico, Poland, South Korea, Spain, and the United States. Since 1948, SPIROL has been providing technical expertise in fastening, joining and assembly to the world's leading manufacturers.