SPIROL Celebrates 75 Years Helping Customers
Featured Product from SPIROL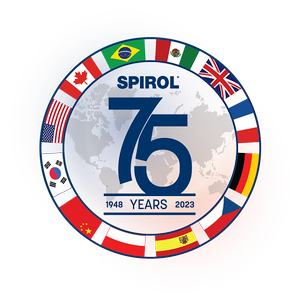 SPIROL Celebrates 75 Years of Helping Customers Thrive!
SPIROL is pleased to announce the celebration of their 75th anniversary. Since SPIROL's inception in 1948, the company has been laser-focused on not only helping their 15,000 global customers be more competitive through innovative fastening solutions, but also in serving their constituents who have made the company what it is today. This includes their shareholders, employees, customers, and their community.
This tenet is in lockstep with the (3) founding families of SPIROL who after ¾ of a century, are all still intimately involved with the inner workings of the company. In the world as it is today, if the shareholders were only interested in maximizing their return, they would force the minority shareholder out of the business or they would sell the organization. However, this goes against the grain of this family-centric company, and certainly would not be in the best interest of the rest of SPIROL's constituents.