SL50 Series Data Loggers
Featured Product from Status Instruments, Inc.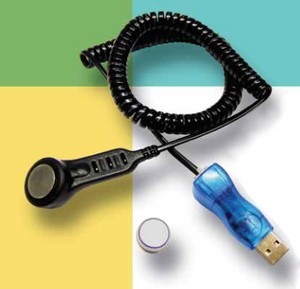 The SL50 Series are selfcontained single channel temperature data loggers with the ability to record over 8,000 data points. They operate in a temperature range of -40°C to +125°C and can record temperature, or temperature and humidity, depending upon the model chosen. They are very small (about the same size as a watch battery) which enables them to be inserted into small items and packages.
The SL50R Button Reader™ interfaces to the RS232/USB port of a PC and is totally compatible with the TempIT operating software (see pages 2/3) which enables the logger to be set up and the data read and displayed in graphical format. Data can be stored and retrieved at a later time. The software can be up-graded to TempIT-Pro which provides various additional features such as Data table, e-mail graphs and automated MKT Calculations etc