Automotive Technologies: See What We Do
Featured Product from Staubli Corporation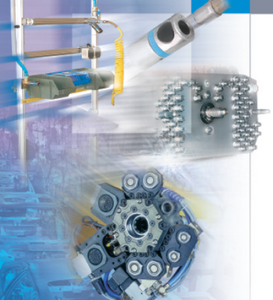 Connection solutions for the automotive industry
Quick couplings, multi-couplings and robotic tool changers
An expert in high quality quick release couplings, Stäubli has developed connection solutions for all areas of production within the automotive industry. Serving manufacturers worldwide, our products bring optimum efficiency and productivity to processes such as stamping, die casting and painting, as well as all automotive body shop, assembly line, engine plant, paint shop, prototype test center and foundry operations.
Safe, reliable, energy-saving quick couplings for compressed air in every production area, from prototype test center to final assembly line.
Quick couplings for body shop, forging and casting, die casting and engine plant cooling, designed to increase efficiency and productivity.
Connection solutions in a range of different materials and sealings for long-term safe handling of all types of fluids and gases.
Quick couplings for hydraulics, from low to high pressure, including connectors for engine test center, stamping and production plant use.
Quick release couplings for air conditioning systems, ideal for filling AC systems with refrigerants in compliance with SAEJ639 standards.
Quick release couplings for air and paint supply of manual paint guns.
Increase productivity in stamping, body shop, paint shop, assembly line, engine plant and other areas with manual/automatic multi-couplings.
Heavy payload robotic tool changers for the body shop, designed to handle 500 kg, ensure reliable connection of robot plate and tool plate.