Quick Mold Change and Automation
Featured Product from Staubli Corporation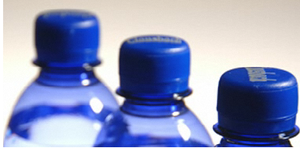 Stäubli solutions for mold handling and loading significantly reduce mold changing time. This means you will gain even more productivity and flexibility in frequent production turnarounds.
Save time, improve productivity
SMED - Single Minute Exchange of Die
Flexibility for the fast growing markets
Optimize your Cycle Time
Safety at work
Integrating Stäubli systems into your plant allows you to optimize production cycles in well-controlled space.
Our systems simplify mold handling, especially for those large or heavy molds. This means your operators can work in total safety and your equipment and tooling is preserved against damage from loading operations.
Increase the efficiency of your molding operations through reducing unproductive set-up and logistic times. See the possibilities with applying the Stäubli equipment for mold loading, mold clamping, energy connection and last but not least the Stäubli robot technology for the finished products handling and post processing.