Video: Custom Foot Switches with No One-Time Costs
Featured Product from steute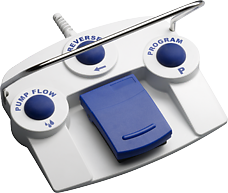 Conventional thinking would suggest that getting a medical-grade foot switch that is customized to your unique requirements requires investments in NRE and/or tooling … and many months of development. This need not be the case.
Hundreds of medical device OEM requirements have been effectively addressed using our broad array of field-proven, foot switch elements … e.g. consoles, actuator styles, selectable actuating forces, carrying handles, foot rests, graphic options, cable styles, and connectors.
Each design is optimized for functionality, user comfort, and aesthetic appearance. And each is certified to all relevant medical Standards and Directives. View our video to learn more.
Two-minute video explains how STEUTE makes available an infinite array of medical-grade foot switch designs to the medical device OEM without any tooling or engineering development costs.