Manufacturing for Defense & Homeland Security
Service Detail from Suntron Corporation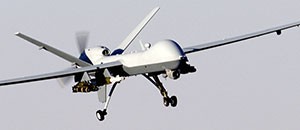 Suntron Corporation is a provider of complete manufacturing services and solutions supporting the entire life cycle of complex products in the Defense and Homeland Security Market Segment.
Our Suntron Associates take pride in manufacturing complex, highly configurable assemblies with Low to Medium volume and High Mix manufacturing requirements. Suntron supports Printed Circuit Board Assembly (PCBA), Wire Harness, Wire Wrap, Complete Box Build and other system integration and manufacturing requirements.
Our Low Cost Region (LCR), ITAR Registered Facility, supports vertical integration and Low Volume Military requirements. Suntron supports most Military market requirements by enhancing manufacturing flexibility, reducing excess inventory liability, removing non-value-added processes and simplification of your entire supply chain.
Certifications:
? ITAR Registered Low Cost Region (LCR)
? AS9100 Certified
? Mil-Q-9858 Compliant
? ISO 9001: 2000
? J-STD-001
? IPC-A-610 Class II, III
? IPC620A
? Leaded Manufacturing Capabilities
If you require Obsolescence management and engineering, and/or require Low Volume and High Mix manufacturing, come see why Suntron is the place for Defense and Homeland Security manufacturing!
Contact Suntron Corporation: Toll free (888) 520-3382 or sales@suntroncorp.com
---