Increase your fluid system's performance with SEA
Product Announcement from Swagelok Company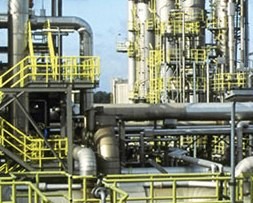 Improve the performance of your steam systems with consulting, engineering, evaluations, project management and training by Swagelok Energy Advisors (SEA), Inc.
SEA is an engineering firm specializing in the evaluation of steam, condensate, and compressed air systems. SEA provides engineering, audits, project management, and training programs focused on strengthening in-plant fluid system assessments. Our goal is to deliver proactive solutions that increase the performance of your fluid systems.
Audit and Project Management
Our extensive field experience in steam and condensate systems utility plant operations allows us to provide our customers with a thorough and extensive system audits.
Training programs
Swagelok Energy Advisors, Inc. fulfills the need, with our different programs, to have standardized qualifications for personnel who work with industrial systems.
System Engineering
The most important element that SEA provides its clients is its innovative approach to problem solving. No two steam systems are the same and creative solution development is the key differentiating factor in SEA's steam system engineering work.
Best Practices
Best practices in Steam System accumulated out of our extensive field experience in steam and condensate systems.
Learn more and view our Best Practices at www.swagelokenergy.com.
---