Profilometer
Service Detail from Swissomation, Inc.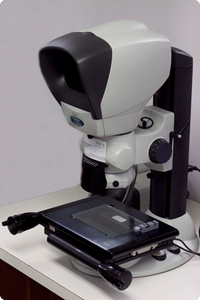 Swissomation, Inc. uses a profilometer for accurate measurements of surface finishes. Our customers enjoy the satisfaction of well-planned and well-timed orders produced on some of the most advanced equipment available, including Vision Systems, CMMs, Comparators, Profilometers, Indicators, and many other instruments.
Capabilities:
Brown and Sharpe CMM
Touchprobe capability for measuring dimensional and wall thickness with both flat & rotary capabilities.
Our newest optical vision system offers faster visual OD inspection.
Vision Engineering system provides manual dimensional inspection of contoured parts.
Quality System is compliant to ISO 9000
Profilometer for accurate measurements of surface finishes.
Process Validation - Fully trained staff develops validation strategies with customers and performs IQ/OQ, PQ/PPQ, MSV, TMV, DOE, and risk analysis.
In addition, our services include lot tracking, material certification, and SPC when needed.
Swissomation, Inc.
112 Marschall Rd.
Fredericksburg, TX 78624
830-997-6565
---