Need help with updating or automating processes?
Service Detail from System of Systems, Inc.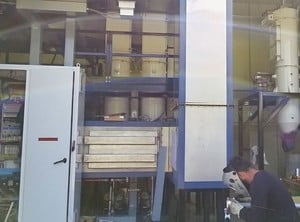 Turnkey Services
System of Systems takes a project from conception to completion. We provide the following:
Consulting
Engineering/Design
Project Management
Manufacturing
Installation
Training
System Troubleshooting
Maintenance & Support
Additonal Capabilities:
System Automation
Commercial HVAC
System of Systems, Inc.
System of Systems, Inc. specializes in creating Environmental Testing equipment throughout the world. Our knowledge and dedication to superb quality has earned us positive notoriety in the testing community and manufacturing sector.
A passion for creating solutions from conception to completion allows us to be sole sourced for the entirety of any project. With each opportunity our goal is to always exceed our clients expectations. Every product we manufacture is custom made to accommodate each individual customer's specific needs.
follow us on: