Remove the Hazards of Dust & Fumes
Service Detail from System of Systems, Inc.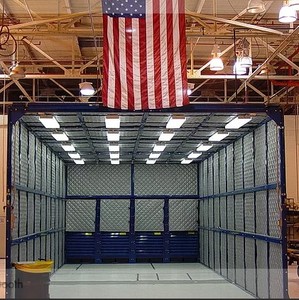 Whether it is gluing, grinding, painting or welding, it is vital to remove hazardous dust & fumes from your work environment to protect employees.
Dust and fume extraction systems remove any harmful airborne substances in the workplace, which can be the direct cause of any lung and ongoing respiratory problems for anybody exposed to them. There are different types of dust and fume extraction systems depending on the industry you work in:
Solvent fume extraction

Paint fume extraction

Welding bay fume extraction
System of Systems turnkey Dust and Fume booths clean and recirculate air. Environmental control booths provide a safe and productive workspace for operations that produce various types of dust, fumes, or sparks.
Contact us via the links on this page to discuss your application so we can design a system to meet your needs