Double Line Stop
Product Announcement from TEAM Industrial Services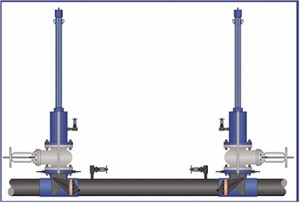 Team's Double Line Stop
Two SealTite® fittings are welded to the line.
Temporary valves are installed and two line stop taps completed.
The two line stops are set and the pressure vented.
The work between the two line stops is completed.
The line stops are equalized and removed.
Team's SealTite® completion plugs are set and the temporary valves removed.
---