Serving the world of motorsports
Featured Product from TECAT Performance Systems, LLC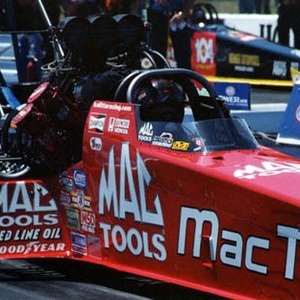 Motorsports
Detect, Balance, and Tune with WISER Wireless Sensor Technology
TECAT Performance Systems has been serving the world of motorsports almost since the company's founding. In any kind of racing — whether it be by land, sea, or air — winning comes down to fine-tuning the engine to wring out every last bit of performance. Using TECAT's WISER system, customers like Kalitta Motorsports are now able to measure torque in real time and import that data right into a notebook computer to analyze engine performance. Since the measurements are taken at very high data rates, it becomes possible to see what is going on with each individual cylinder — valuable information that racing teams can use to gain a competitive edge.
WISER wireless sensor systems are the ideal solution for measuring torque and many of the other forces that affect the performance of racing vehicles, such as vibration and acceleration. Whether it's in a dragster, an experimental aircraft, or racing speed boat, WISER gives you an unprecedented ability to understand the heartbeat of your engine.
"The TECAT products will allow real-time data acquisition, which until now, was only possible using a testing lab and very expensive equipment." – David Currier, Vice President, Strategic Engineering, Toyota Racing Development
"With safety a constant factor in our industry, we must constantly be looking to new technologies, which will provide real-time data on how the vehicle is performing. With TECAT, teams can start to paint a full picture on how an 8000hp monster is behaving on track." – Jim Oberhofer, Motorsports Crew Chief
White Paper: Top 10 Considerations When Going Wireless
With a myriad of wireless sensors available, it can become confusing to determine which one is best for you. This paper outlines the most important considerations when selecting a wireless sensor, to ensure that you choose the solution that best meets your application requirements.
About TECAT
TECAT Performance Systems designs and manufactures the world's smallest, lightest, and most power-efficient wireless sensors. These features allow our customers to measure torque, acceleration, and atmospheric data in places and applications that were previously inaccessible. Delivering wireless sensor solutions that are unmatched in accuracy, price, size, efficiency, and simplicity, TECAT Performance Systems maintains headquarters in Ann Arbor, Michigan and production facilities in Madison Heights, Michigan.