Wireless Sensors for Energy Applications
Featured Product from TECAT Performance Systems, LLC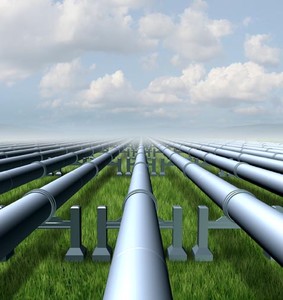 Energy
Wireless Sensors for Smarter Energy Applications
Today's energy companies need to reduce production costs with minimal investment and an immediate return. TECAT helps with WISER wireless sensor technology already proven in energy applications, boosting operational efficiency and cutting overhead expenses, while meeting calls for improved safety.
WISER application examples:
Down-hole drilling customers are using WISER wireless sensor technology to measure the force in the movement of the tightening arm of a hydraulic chain tong to reduce costs compared to typical torque-turn measurement systems
Understanding torque levels at the drill-bit-to-soil interface opens additional new possibilities for drilling companies, like the ability to conduct real-time measurement of weight-on-bit for improved control
WISER sensor technology is being used in a pigging solution for older pipelines. The pig utilizes a magnetometer sensor small enough to pass through pipes to identify valve locations, while WISER accelerometer data accurately identifies weld seams.
Geological fault lines produce oil and gas more efficiently than other strata. WISER gives you the possibility to determine the depth of those crevices and fault lines wirelessly, and then perforate your pipe at the optimized depths. Or document crevices by tracking torque signatures to help meet regulations on casing compliance.
TECAT's WISER systems are the smallest, lightest, and most power-efficient solutions available for the measurement of torque, acceleration, pressure, temperature, distance, and magnetization.
Learn more about the WISER 4000 Wireless Sensor System.
Download torque turn application note
Download pigging application note
White Paper: Top 10 Considerations When Going Wireless
With a myriad of wireless sensors available, it can become confusing to determine which one is best for you. This paper outlines the most important considerations when selecting a wireless sensor, to ensure that you choose the solution that best meets your application requirements.
About TECAT
TECAT Performance Systems designs and manufactures the world's smallest, lightest, and most power-efficient wireless sensors. These features allow our customers to measure torque, acceleration, and atmospheric data in places and applications that were previously inaccessible. Delivering wireless sensor solutions that are unmatched in accuracy, price, size, efficiency, and simplicity, TECAT Performance Systems maintains headquarters in Ann Arbor, Michigan and production facilities in Madison Heights, Michigan.