The Story of 4-Wire Measurement.
Featured Product from TEGAM, Inc.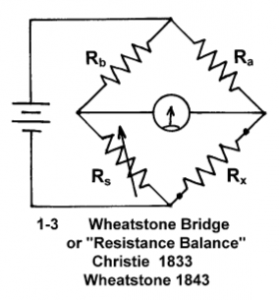 The Story of 4-Wire Measurement
It is common knowledge in industry that 4-wire measurement is the preferred method for resistances under 1 Ω but what makes it so advantageous over 2- and 3- wire measurement? Let's look at how the technique was invented and why it works.
TEGAM has sold specialty ohmmeters since the early 1990s, One of TEGAM's areas of engineering and manufacturing expertise is within our lines of bond meters and bond meter probes for various industries and applications. From our intrinsically safe (ATEX, UL & CSA) bond meters to our full line of milli-ohmmeters, you can trust TEGAM when your measurements really matter.
Follow us on:
See TEGAM's Probe Selection Guide
TEGAM
From Food Safety to High Power Calibration, TEGAM aims to meet your measurement needs. We keep your needs and applications in mind throughout the design, manufacture and support of all our instruments. The quality is built in when you choose TEGAM for all your measurement needs. Our products are marketed throughout the world via TEGAM's cohesive network of strong technical representatives and distributors in over 40 countries