Teguar Computers used to Find Coronavirus Vaccine
Featured Product from Teguar Corporation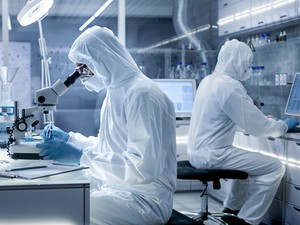 A national medical research agency that produces vaccines and treatment drugs is quickly building a lab, which will be dedicated solely to fighting the Coronavirus. The agency asked Teguar to deliver a TM-5010-24 Healthcare Computer as soon as possible. The agency already had over 50 Teguar computers deployed in pharmaceutical labs across the country, so they knew the hardware worked for their application.
Teguar was able to deliver the TM-5010-24 to the lab in under 24 hours. With the Coronavirus spreading quickly throughout the United States and the rest of the world, Teguar was happy to be able to help by processing this order in record time.
Read the full article to learn about how the Coronavirus is affecting Teguar's supply chain.