LM Guide Light Series Model SHS-Light
Featured Product from THK America, Inc.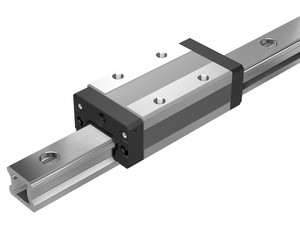 THK's new LM Guide Light Series Model SHS-Light:
Is 40% lighter than standard LM rails
Lighter rails enable machinery to operate faster. Using 1000 mm rail length as the standard
All LM blocks of SHS can be used
Weight reduction of rails. Standard LM blocks C (LC), V (LV) and R (LR) are used.
Service life remains unchanged as well
Same caged effect as before
Great product for use in the Aircraft Industry
The SHS Light current availability is size 25.
THK's SSR Light LM Guide is also available. Sizes available in the SSR Light LM guide range from 15, 20 and 25.
Please contact THK for further information.