New Rolled Ball Screw BTK-V Type
Featured Product from THK America, Inc.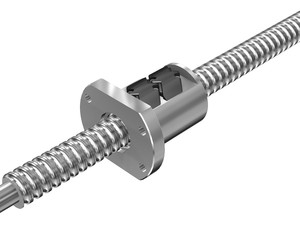 THK's new Rolled Ball Screw type BTK-V
This Rolled Ball Screw feed achieves a DN value of 100,000 by using a new circulation structure.
Model BTK-V is a compact, round type Ball Screw with a ball screw nut incorporated with a return pipe. The flange circumference is cut flat at the top and bottom, allowing the shaft center to be positioned low.
Since the nut outer diameter and the mounting holes of this model are dimensionally interchangeable with the previous model BTK, model BTK can be replaced with this model.